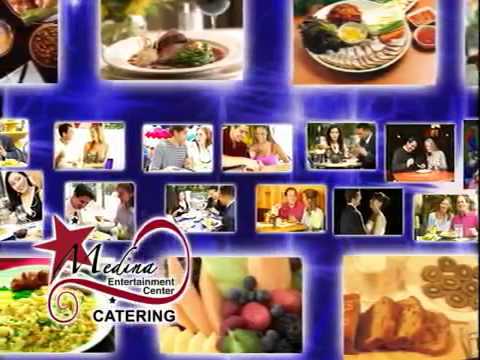 Medina Catering offers great menu and service options for your next event at the venue of your choice! View our menus options and contact one of our Special Event Planners by calling 763-478-6661, email Catering@MedinaEntertainment.com or fill out the form below.
Catering at Plymouth Creek Center
Printable Plymouth Creek Center Menu
Enjoy a few testimonials from our clients: 
"Medina Cateringhas been wonderful in helping plan our company meetings. We have had some specific requirements and she has been able to accommodate everything that's been requested. Our employees enjoyed their lunch and thought the snacks (especially the cookies), were just great. I had to double the cookie order for the following day!"
Denise C. CareFusion
"ABRA Auto Body & Glass has had numerous events both large and small over the year at Medina Entertainment, and I couldn't come up with a negative comment if I had to. From the beginning of the planning process through the completion of the event, Alice, our Project Manager, held our hands every step of the way. Every event has gone off without a hitch, the food is always wonderful, and their pricing is very competitive. I would highly recommend working with the competent folks at Medina for any event. You won't be disappointed! "
Victoria R.Vice President
ABRA Auto Body &Glass
The overall experience when doing business with Medina Entertainment Center is fabulous. Everyone is so helpful in making each and every event truly wonderful. From the people, the food, the location, and most of all the hospitality, you couldn't ask for anything better. Thank you all for making our events such memorable ones.
Jana B. General Mills, Inc.